Tracking parcels by track number
Frequently asked questions that arise when tracking
What is a tracking code?
Track number or track code is a number-letter combination encoded as a barcode. Such a system was invented for the convenience of tracking international parcels. Since the identifier is unique, the risk of confusion or loss of mail is virtually nil.
How can I find out who the carrier is by tracking number?
.
You can find out the country of dispatch by the track number. This parameter is indicated by the last two letters of the number, corresponding to the ISO standard. For example, AU stands for Australia. In some cases, these letters may also be an abbreviation for the shipping company.
How do I know the tracking number of my shipment?
.
To track mail in real time, the sender must provide the track number of the object being sent. It's easy to find: the identifier is usually on the receipt, or in your personal account if you order from an online shop.
To track mail in real time, the sender must provide the tracking number of the item being sent.
read all questions
.
Accurate postal tracking on Track.Global
In the era of digital communications, it's easy to overlook the importance of traditional mail systems. Yet, every day, millions of letters, parcels, and packages crisscross the globe, carrying everything from basic necessities to significant documents. In this vast network of postal dispatches, it's crucial to keep track of where your items are, and this is where TrackGlobal comes into play.
TrackGlobal is a state-of-the-art tracking system designed to help you monitor your postal dispatches with precision and ease. Whether you're a small business owner managing a steady stream of goods, or an individual sending a gift to a loved one, TrackGlobal ensures that you're always in the know when it comes to the whereabouts of your packages.
This article will delve into the features and benefits of using TrackGlobal for tracking your postal dispatches. You'll discover how this innovative platform can streamline your mailing processes, provide peace of mind, and even help to enhance your business operations. So, let's embark on this journey to explore the world of precise postal tracking with TrackGlobal.
Track Shipments from Any Courier, Transport, and Postal Services
With TrackGlobal, you can now monitor your shipments from any courier, transport, and postal services. Whether you're waiting for a package from the other side of the world or just across the street, our platform can provide you with real-time updates and detailed tracking information.
Global Coverage: We support tracking for over 600 couriers worldwide. No matter where your package comes from or where it's headed, we've got you covered.
Real-time Updates: Get notified instantly about your shipment status. From dispatch to delivery, we keep you informed every step of the way.
Detailed Tracking Information: Not just the delivery status, we also provide you with the courier details, the exact location of your package, and the estimated delivery date.
Easy to Use: Simply enter your tracking number in our platform and get instant access to your shipment details. No need to visit multiple websites or call customer service. TrackGlobal does the work for you.
No matter what courier, transport, or postal service you use, TrackGlobal makes it easy to keep an eye on your shipments. Stay informed, stay updated, and never miss a delivery again with TrackGlobal.
Tracking Packages by Track Number: Frequently Asked Questions Arising During Tracking
Tracking packages by track number is an effective way to ensure your parcel is on its way to you. However, there are often many questions that arise during the tracking process. Here are some of the most frequently asked questions about tracking packages by track number:
How do I find my tracking number?
Your tracking number is typically given to you at the time of shipment. It can be found on your receipt or in the confirmation email if you shipped the package online.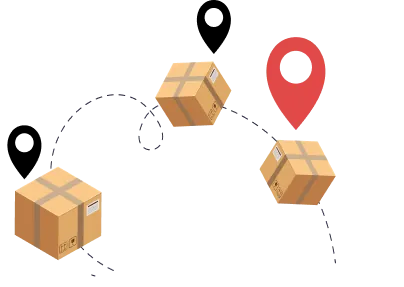 Why isn't my tracking number working?
It might take some time for your tracking number to be recognized by the system. If it's not working immediately after you receive it, wait a bit and try again. If it still doesn't work, contact your shipping company for assistance.
What does it mean if my tracking status hasn't updated? It's normal for there to be periods of time where your package isn't updating. This could be because your package is in transit between facilities, or it could be due to delays. If your tracking status hasn't updated for a prolonged period, reach out to your shipping company.
Can I track a package without a tracking number? Unfortunately, you cannot track a package without a tracking number. If you've lost your tracking number, contact the shipping company to see if they can assist you.
Why does my package say delivered, but I haven't received it? This could be due to a number of reasons, including a mistake made by the delivery person or theft. Contact your shipping company as soon as possible to report the issue.
Tracking your package provides peace of mind and ensures you know where your package is at all times. If you have any other questions about tracking your package, don't hesitate to reach out to your shipping company for assistance.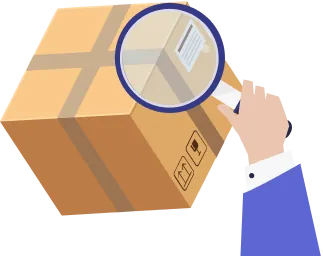 Precise Mail Tracking on Track.Global
Efficiency and accuracy are two essential factors when it comes to mail tracking. Track.Global understands this and offers a precise mail tracking service that guarantees peace of mind for both the sender and the receiver.
With Track.Global, users can monitor the progress of their postal items in real-time. Whether you're sending a letter, package, or a parcel, you can rest assured that your mail is traceable from the moment it leaves your hands until it reaches its destination.
One of the significant advantages of using Track.Global is its user-friendly interface. Users can easily input their tracking number on the website and instantly receive information about the location and status of their mail. This feature eliminates the guesswork and uncertainty often associated with mail delivery.
Moreover, Track.Global prides itself on its accuracy. The platform's advanced technology ensures that the tracking information provided is current and precise. This accuracy is particularly useful for time-sensitive mail, as it allows users to plan accordingly.
In conclusion, if you're looking for a reliable and precise mail tracking service, Track.Global is the platform for you. Its commitment to accuracy and efficiency makes it a leader in the field of mail tracking.